Select the desired pattern and we will send your selection quickly and conveniently to your home with a parcel service.
up to 3 hand samples (20-30 cm long) free of charge or plank samples (approx. 1.5m or 2.0m long) for a fee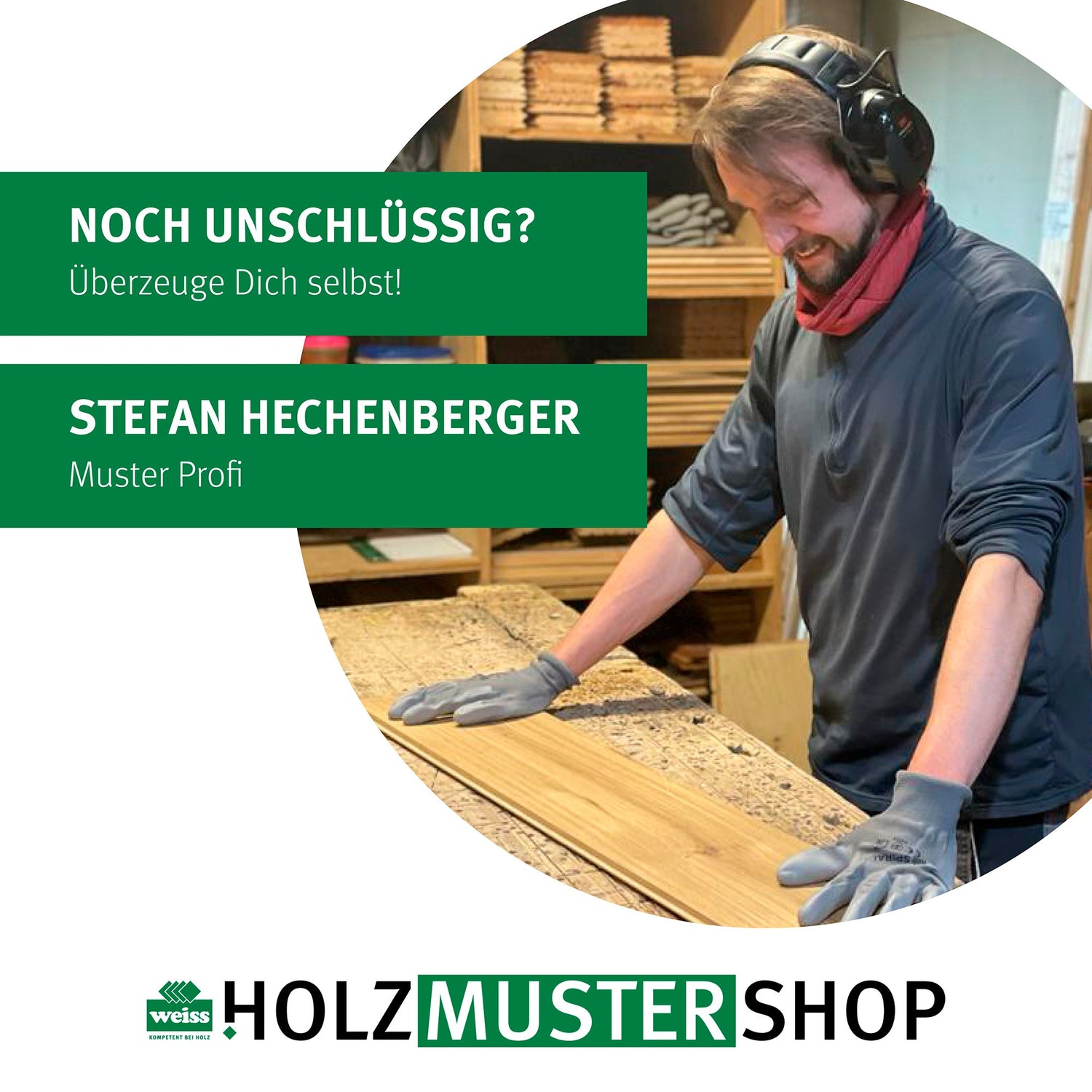 NATURE YOU CAN HANDLE
You will receive your samples in a few days and they will support you in your decision for the right solid wood floor.
Have fun and we look forward to your decision!
Order samples here